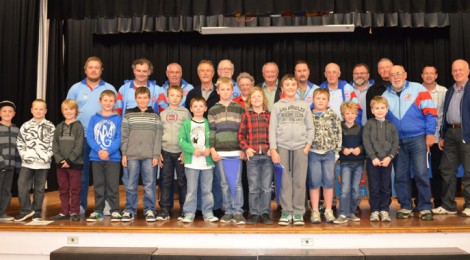 Welcome to 2012/13 Season
Welcome to the 2012/13 season, the 54th year of the Mighty Dragons. If you are looking for a Club for the upcoming season, then Engadine Dragon's Cricket Club is the club for you. Situated in the South West corner of the Sutherland Shire the Dragons have been providing cricketing pathways for junior players since 1959 and senior players since 1967.
Dragon's prides itself as a family oriented club with a commitment to develop, and provide players with the skills to fulfil their cricketing endeavours. Our Club offers training facilities that are second to none within the Shire including an indoor practice net equipped with bowling machine.
Since 2000, Engadine Dragons Cricket Club has won 48 premierships. We have won 13 senior premierships including back to back A1 titles, and 35 junior premierships including the 10A's four times, the 12A's five times, the 14A's six times and the 16A six times.
During this time, we have won 6 SSJCA Club Championships and have had 6 SSJCA Cricketers of the Year. We have contended 10 of the last 12 16A Finals, the pinnacle of junior cricket. Over the past 10 seasons we have supplied over 20% of the Shire's Representative players.
The 2011/12 season ended with Engadine Dragons celebrating our success at the EDCC Presentation Nights. Our Juniors and Seniors were recognised for their outstanding performances with Premiership victories in the B5, 12E and 16A competitions this year. Congratulations to our Junior Club Champion – Dane Fisher and our Senior Club Champion – Drew Lake. At the SSJCA Presentation Dane Fisher was awarded the SSJCA Cricketer of the Year.
Please follow and like us: