Every bookshop has titles about current test players or past legends. Some books discuss how the game should be played and how to play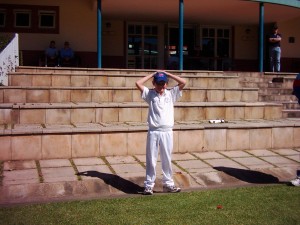 the game, but no-one has provided parents and junior coaches with the information they need to teach different age groups in junior"s cricket, and in what order cricket skills should be taught. What is relevant to an U13s player may not be relevant to a younger age group. Most importantly, no manual has told you how to coach cricket so your boys are learning a skill whilst enjoying the game. Until now….
This manual lays out the basic skills a boy should know or understand at each age level. Nearly all coaches know how to play cricket. What they usually do not know, is what does a boy needs to learn (or is capable of mastering) at each age level. There are certain skills a boy should acquire at each age level, and there are some skills that can wait until the boy is old enough to physically master and understand the risks of the skill.
* Thank you to Linfield Cricket Club for providing the link to the "Junior Cricket Coaching Manual"