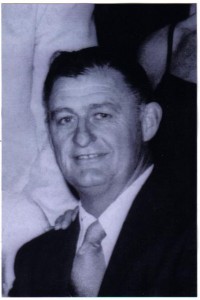 As a youngster, Ray Noakes, played lower grades with St. George before playing for Engadine Hotel in our local A1 competition, as a powerful hitting batsman and a top class spinner, possessing an excellent wrong-un before joining the club in 1968.
Ray won numerous Association awards for batting, bowling and all-rounder, being one of the best all rounders this Shire has produced. He has also captained and played Martin Shield with distinction. Ray excelled in teaching youngsters the correct basics in the 10 and 12 age groups.
He also was the Coach of the 1974/75 Watson Shield Premiership team. Ray worked tirelessly for the club both on the playing field and administrative side, where he was President of the club 1976-79.
Ray was rewarded with Life Membership of the Sutherland Shire Cricket Association and our club in 1980. He also has been honoured with the club naming the "Junior Division Batting Performance Award" trophy after him in 1997.