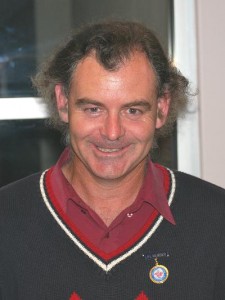 In 2009 Col was awarded a Life Membership on two accounts, firstly as a player, and secondly as a well respected member of the Club's Management Committee.
As of the 2008/09 season Col had completed 25 seasons as a player for our Club, having captained the 1993/94 A1 and the 2002/03 A2 teams. As well as playing he has also taken on the responsibility of managing his senior teams for numerous years.
For 10 seasons Col has been an administrator for our Club holding down a number of different positions on the committee. Col will probably be best remembered for his exceptional work as Treasurer.